Online POS
Increase staff efficiency and reduce errors by giving your staff the flexibility of being mobile friendly.
Split or join seats as per customer's demands and settle bill seat wise smoothly and swiftly.
Analyse your restaurant's performance with daily reports.
Make payments seamless with exclusive features like Split Bill apart from Digital Wallet Support and payment message link.
Multiple type of order management - Table orders, Counter Sale, Take-away and Home Deliveries along with third-party order.
Denomination recording along with advance cash management on orders
View More

Offline POS
Friendly interface for managing Food Menu, Modifiers etc
Provides a standard set of financial reports including Sales summary and detail report, Hourly income report & many more
Dynamic Pricing on Modifier Group, Max/Min, Forced modifiers, Ala-carte, Happy hour, fixed, percent discounted price.
Mink Foodiee Offline POS support any Java supported tablets like Dell Venue Pro or Surface 3 etc
Automatic data synchronization
Easy Installation
View More

Recipe Inventory
Keep a check on your overall food costs.
Have a central control over the recipes of all the dishes across various outlets.
Forecast, and order at the run time, and never run out of Stock.
Control the storage and supply of stocks across outlets.
Manage the Purchase Orders centrally.
Keep a track of the various vendors for your outlet.
View More

Feedback System
Know your customer's pulse and gain actionable insights.
Targeted question to get actionable feedback.
Get notified instantly each time a customer gives a poor review.
Get precise reviews of each item ordered by the customers.
Mark feedbacks as urgent or flag them for review.
Compare across various time & locations using reports.
View More

CRM System
Engage your target audience by sending them relevant.
Focus on loyalty,Retain More Customers.
Grow a bigger customer list
create amazing campaigns and multiple-platform based campaigns for affective interaction between your customer & your business .
Track guests and stay up-to-date with preferences and diner history.
Predict customer behaviour and build a scalable sales .
View More

Loyalty Program
Turn your new customers into regulars by rewarding them with Loyalty Points on every order.
You can completely customize your Loyalty plan as per your preferences.
Set a minimum or maximum redemption amount or just simply give back a certain percentage of points on every order.
Notifying your customers about their Points earned, balance & expiry date.
Get complete insights into who your loyal customers are & how have your campaigns performed.
View More

Customer Services
No more call order handling problems. We've got you covered.Mink foodie does all the work from taking to confirming orders on your behalf.
Orders will be duly confirmed and then communicated to the restaurant.
We keep a track and maintain all customer orders and details.
Increased customer support and higher Customer satisfaction.
Saves time and better response rate.
View More

Queue Manager
Queue Manager is mainly designed for Bars, Lounges and Restaurants with a long waiting queue in front of them.
Guests do not have to ever wait in long, boring lines ever to get into the restaurant.
Allot your guests waiting time and entry from Mink Foodiee Queue Manager.
Manual guest entry submission also available for walk-ins & allow customers to pre-order their meals.
Timely updates and notifications are sent by text or notification that alert customers.
Now that your staff is free from managing long lines, they're better equipped to handle their workload.
View More

Table Reservation
Manage all your reservations from a single device using real-time data on table availability, status tracking, and utilization rates
SMS confirmation at time of booking and reminder before the visit
The system is flexible and configurable in many different ways, depending on the unique needs and requirements of your restaurant or café.
Easily accessible guest profiles track preferences and dining history.
View More

Kiosk Ordering
Self-ordering kiosks simplify the guest ordering experience.
Reduce wait times with self-ordering kiosks that customers can place orders through directly.
With self-ordering kiosks increases the total number of customers you can serve at any given time.
Take advantage of upselling by prominently featuring high-margin items your guests may want to try on the kiosk screen.
View More

Online Ordering Via App
Restaurants owner can list there restaurants and sell through the portal and increase sales and revenues.
Receive orders & table reservations directly on your smartphone or tablet.
User can filter and search the Restaurants as per nearest location and place order with best suitable restaurants.
The System is made flexible and taken care for single Restaurants channel as well as multi vendor platform to sell Food products online.
With Order Tracking user can track the order from the restaurant to the doorstep.
View More

Bar Exchange Via App
In the Bar Exchange format, the liquor prices are based on customer demand for the spirits, wine, beer and other non-alcoholic drinks.
Attract customers of different age demographics and host multiple type of events and gatherings.
Additional Features included cover charges, Market crashes and Happy hours and many more.
You also get to decide the lowest, highest and the fluctuating prices of a drink that is to be traded.
A security key will be generated to the customers that are indeed existent at the venue.
View More

Tiffin Management
List your Tiffin center with Mink Foodiee to be recognized all over India.
A comprehensive interface wherein you can manage simple orders as well as monthly subscriptions.
Customize your Tiffin or Meal with our predetermined menus to avoid wastage of food.
Detailed Reports are recorded.
The application tracks COD / Postpaid order payment collection, manage collections at one place.
Automated Invoice generation .
View More

Food Events
Update the Menu List of the restaurants for your event.
Restaurant details for event users & Detail of each items to be sold .
Digital Payment for all restaurants with the option of depositing cash in the app wallet and using that at various stalls.
Customized Notifications from the event team to all users.
Allot your customers waiting time and update the order details through the portal.

Buzzer
Instantly notify your customer's mobile, when their order or table is ready, no matter how far away they are.
Notify your customers on your waitlist when their order is ready.
Mark the customer as served or canceled to clear them from your waitlist.
Mink Foodiee Buzzer is a more cost effective, reliable and customer focused notification system that won't damage the reputation of your business.
Users will be notified for every activity , They can track their orders details with allotted time on a single click . Buzz can be a notification or a text message .
View More

Jukebox
Easily manage the soundtrack at your restaurant, all from a centralized dashboard.
Manage your playlist any time, schedule music by time of day, artists or songs .
Let your customers make song requests & approve the song request to play.
View More

Chef Recipe
It is a leading online food platform, providing the signature recipes of the renowned chefs of India.Also the company is willing to provide palatable recipes to its customers so that they can enjoy different flavors in a single online platform.
Discover, order and get your favorite dish delivered to your doorstep in a few easy steps.
We offer delicious homemade dishes made with love, passion, and care by an ever-growing network of chefs and bakers.
For talented cooks, bakers and chefs, Mink Foodiee Chef is an efficient way to reach customers and an all in one order management, marketing, and delivery solution.

Catering Management
Tired of looking for the right catering websites to create a unique spread? You have come to the right place for all kinds of catering companies.
Post details of your Catering requirement in moments, completely free.
We will find Caterers in your area and do the legwork to contact them on your behalf.
Receive fast, free Catering quotes from the best Caterers near you.
Submit a review to help others find recommended Caterers.

Buffet & Deals
Be it lunch or dinner, a buffet and deals are always the best choice as we get a wide variety of food to choose from.
Minkfoodiee guide gives you access to best and bespoke buffet deals in your city.
Sit back, relax and let your minkfoodiee take you on a gluttonous journey!
Book a table at top Buffet restaurants in India and get amazing restaurant deals, offers on food & dining.

Food Recharge cards & e wallets
Customers obtain a prepaid rechargeable card at the entrance.
Customer hands over the card to place an order.
The server swiped the card and serves the order.
The sale amount is instantly deducted from the card balance.
The customer can recharge the card as and when required.
The customer can recharge the card with Cash, Credit Card & Coupon.

Procurement & Distribution Inventory
Manage the overall circulation of raw materials from the Base Kitchen to the various outlets with ease through Mink Foodiee Central Kitchen Management feature.
View the Stock requirement of each outlet right at the central POS.
Create Purchase Orders for each outlet and manage the circulation of the Stock.
Issue the raw materials for various outlets based on the Indents raised
Keep a track of the Stock consumption across outlets through in-depth reporting.

Employee Payroll Management
A sizable portion of the operational cost of a restaurant is employee payments.
Mink payroll helps you to record employee profile, attendance and calculate the pay and deductions.
It covers wages and salaries, overtime, commission, bonuses, holiday pay, statutory payments and deduction against loan.
It comes with a fully configurable attendance system that can be used with fingerprint or smart cards.
With Payroll, reports are centralized and can be used by executives of other departments that have been granted access to.

Basic Accounting & Billing
Accounting makes the process of managing Invoices, Bank Accounts for business much easier.
All of your Invoices, Inventory, Quotations, Bank Accounts and Customers managed and accounted in one place.
All your Inventory products and Custom Products managed in one place. It's simple, efficient and easy to control.
A smart way to make Quotations, Invoices and Purchase Orders.
Stocks, warehouses, currencies, taxes and price-lists, expenses, bank accounts in one system, not on spreadsheets
Collaborate with your whole team using permissions for each member.
Save the time you spend on process and use it to explore new opportunities
Have a query? Reach us here.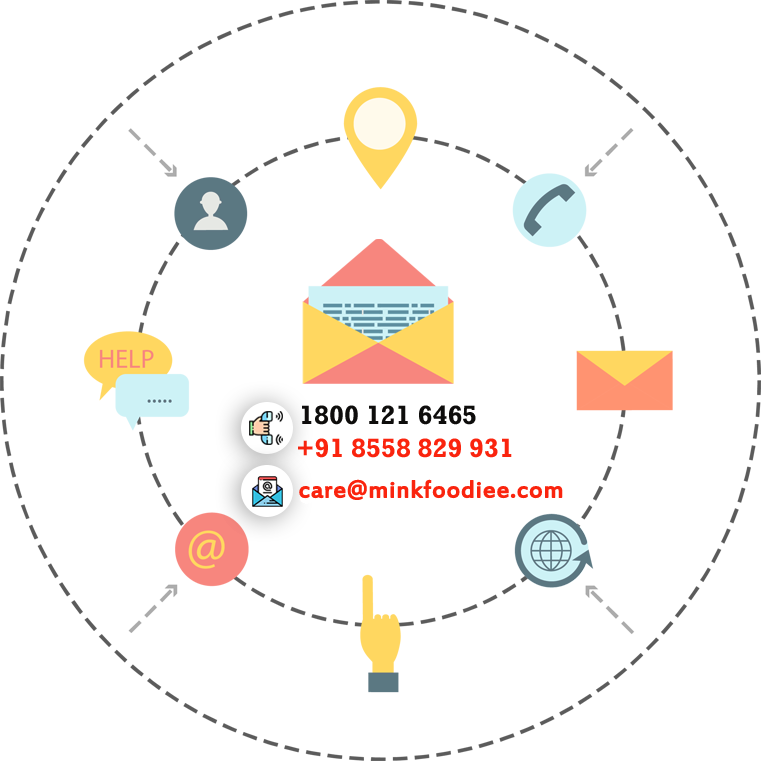 Subscribe to Our

Newsletter