Welcome To Mink Foodiee Bar Services
"An uncomplicated and an effortless software to help the restaurateur switch between the two format of a Fixed Price Bar and a Bar Exchange whenever he wants. A fixed pricing of the bar items would be there in the Bar Tabs module. Whereas, in the Bar Exchange format, the liquor prices are based on customer demand for the spirits, wine, beer and other non-alcoholic drinks.

The switch between the two Bar modules is simple to carry out with one touch in the seller module at any time of the day and without an additional cost or expenses."
Bar Exchange Manager gives you Fixed Bar Menus and Bar Exchange Rates on the basis of demand for the spirits, wine, brew and other non-mixed beverages. Simply utilize Mink Foodiee App to arrange alcohol and no-alcoholic beverages on Bar Exchange rates with outstanding highlights. Your request will be served to you!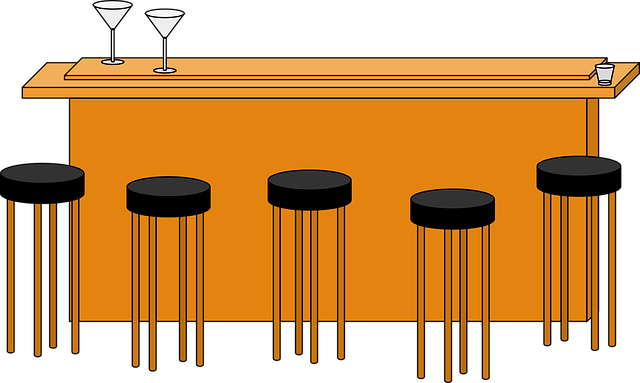 HOW TO USE
A customer is always the King
1
To place an order, all you have to do is search the restaurant you are at on our Mink Foodie mobile Application.
Place your order from the given menu and Voila- your order will be served to you!
Each client is our success story
and more than 6000 of them can boast a lofty edge over the competition
Benefits and features
---
To switch between the pricing formats, just tap on the Bar icon on your home screen. This will enable you to swap between Bar tabs and Bar Exchange any time, anywhere and in no time!
Attract customers of different age demographics and host multiple type of events and gatherings. A well maintained and vast user database. Smooth Ordering system setup, run digitally - resulting least human errors and resource wastage.
Optimum utilization and channelization of resources - Personnel as well as Inventory resources. You can reduce wastage and better manage your Liquor inventory stock. Additional revenue generation with dual Bar operations handling.
Additional features include cover charges, Market crashes and Happy hours. All the orders will be rightly and adequately recorded stored and assembled into customer databases comprising of customer details and order details.
Our application is developed in a manner that makes it location optimized. This means that the order will only be placed if the customer is actually present at the venue. This will prevent you from accepting fake or dummy orders.
A security key will be generated to the customers that are indeed existent at the venue. Through this security key or pin they can further confirm and place their orders, thus safe guarding you time.
You also get to decide the lowest, highest and the fluctuating prices of a drink that is to be traded.
The choice of formats is solely yours. You get to choose whether you want to opt for a Bar tab pricing or a Bar exchange algorithm.
Have a query? Reach us here.
Call
Us 1800 121 6465,
+91 8558 829 931
Visit Us
Meshink Hub Zirakpur
Punjab - 140603
Subscribe to Our

Newsletter