Inventory Benefits

Inventory Tracking
Restaurant Inventory Management System helps you keep a tight control on the Stock and works to prevent wastage and theft and Keep a clear track of the current Stock at your Outlets.

Central Kitchen Management
Create Purchase Orders for each outlet and manage the circulation of the Stock and Manage the overall circulation of raw materials from the Base Kitchen to the various outlets with ease through Central Kitchen Management

Raw Material Management
Set re-order levels for each item in the Inventory. You can set alerts that remind you to order for more when the item stock reaches the re-order level.

Recipe Management
Centralized Recipe Management allows you to update the recipes across all your outlets instantly, thus providing the same consistency in quality and standards.

Multi Store Management
Manage your outlets by receiving their Stock requirements automatically. View Purchase Orders and order for more Stock based on their requirements.

Report & Analysis
Keep a tight control on the daily consumption by viewing the Variance Reports. Forecast sales and the raw material consumption based on the data.

Anti-Theft
Create roles and permissions for each task, thus eliminating the scope of internal thefts.

Stock Management
Keep track of every unit with our powerful stock management, order fulfillment, and control your inventory .

Supplier Management
Set delivery days, cut-off times and get order reminders and get alerts and track shorts, subs, and billing irregularities.

Stock Disbursement
Here you can manage the ledgers to determine how much stock is disbursed, and they track its use to determine utilization ratios.

Stock Utilized Report
Get Low inventory alerts and Profitability and usage reports to track the stock utilization.

Wastage Report
Setting recipe quantities allows you to minimize waste, increase quality control and track variances.

Product Cost report
Plan and budget menu items, ingredients and preparations and know your most and least profitable items.

Automatic Purchase Orders
Get low-stock alerts and pre-filled purchase orders drafts with suggested order quantities and supplier information.

POS linked Consumptions
Mink Foodiee inventory management system is integrated with the POS, so you can view sales reports alongside food cost reports and switch between different menu types

Stock Transfer tracking
Manage stock transfer tracking effectively with year-over-year reporting and Increase efficiency and decrease dead inventory

RFID/Barcode Ready Inventory
Link bar codes to delivered items for quick inventory calculations and updates & Count inventory items using bar codes scanning.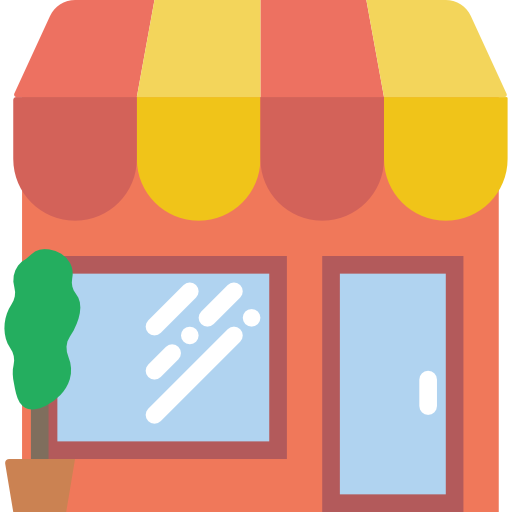 Store
Automated Code Generation (Raw Material, Supplier & Document Number)
Stock in Hand at any time
Purchase Order Generation
Indent Generation for purchase materials
Goods Receiving Note(GRN)
Issues to different Departments/Kitchen
Transfer In/Out to another stores
Purchase
Store Ledger(details of materials in stock
Cumulative Purchase/Issue Detail Reports
Party Wise Purchase Reports
Reorder Reports
KItchen Controls
Dish Recipe
Item Wise Consumption
Item Wastage/Damage Report
Kitchen Costing
Menu-Item Analysis(Raw material consumption on basis of recipe)
Daily Cost Report (fetches sales data from POS)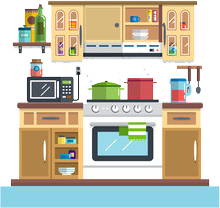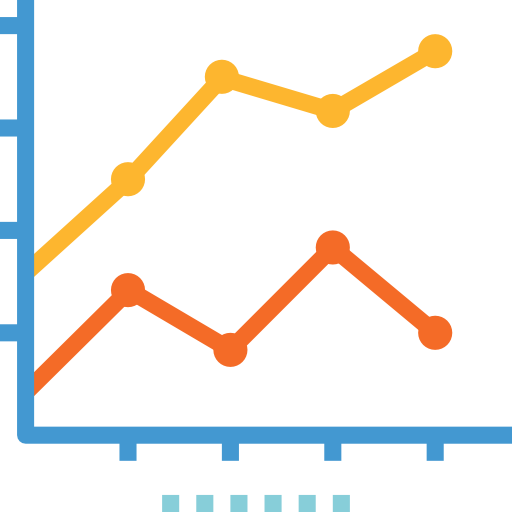 Reports
Reorder Reports,
Stock in Hand Report
Stock Item Type Wise, Dish Costing (as per Sale)
Kitchen Costing, Item - Dish Report
Receipts, Issue to Department
Total Issue, Item Ledger
Store Ledger, Store Ledge (Item Type Wise)
Vendor Wise Purchase
Cumulative Purchase / Issue Detail
Cumulative Purchase / Issue Summary
Material Receipt Note
Cumulative Issue, ABC Report
Cumulative Party Wise Purchase
Dish Costing
Supply Chain Management
(Single/ Multiple Stores / Central Kitchens)>
Data analytics / mining & sales estimation
Purchase, goods receipt, transfer & goods return management
Live stock status, stock opening / closing / adjustment
Production planning, manufacturing via recipe & processes
Food cost, yield & consumption, wastage pilferage & variance tracking
Centralized master creations based on user access control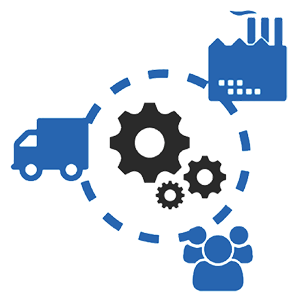 Working Flow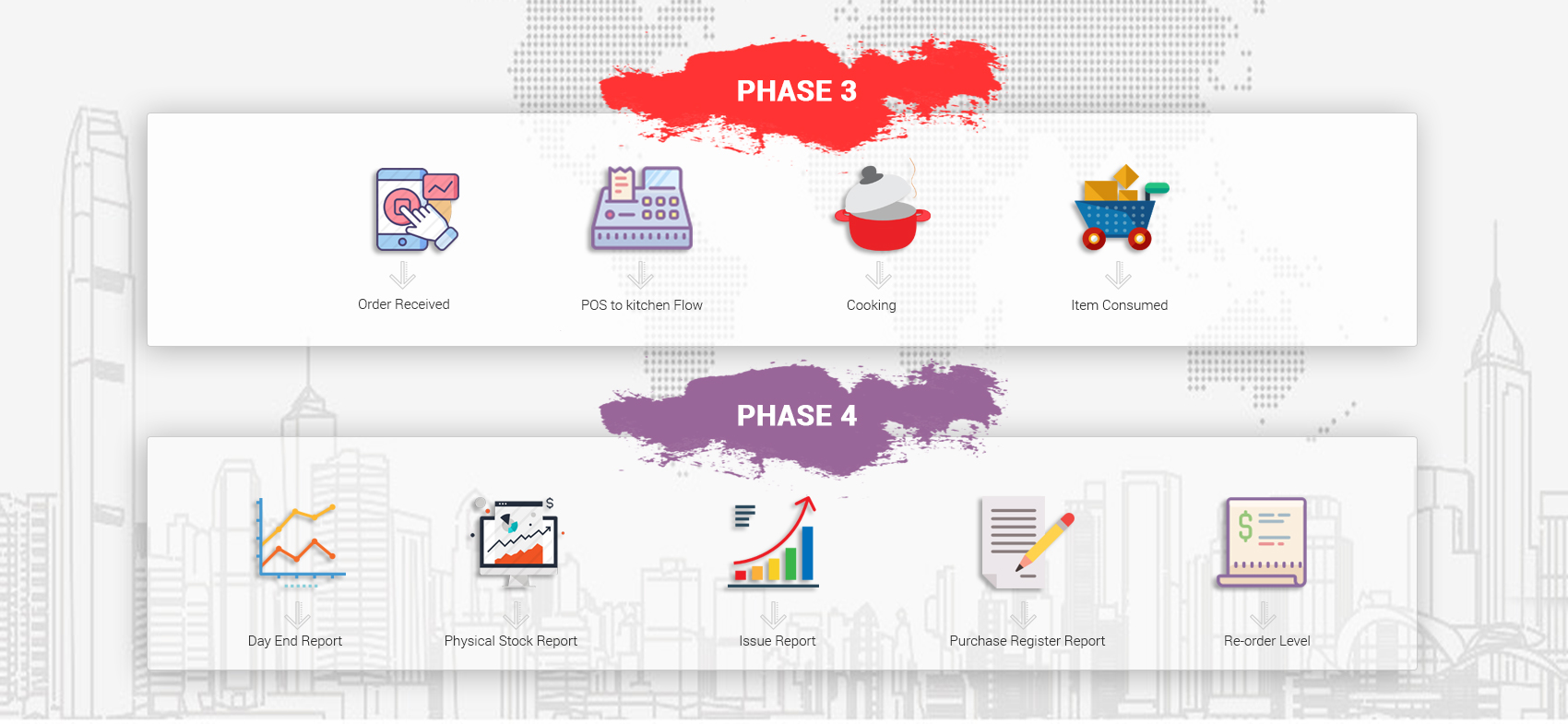 Each client is our success story
1000
+
Inventory Items Managed
Have a query? Reach us here.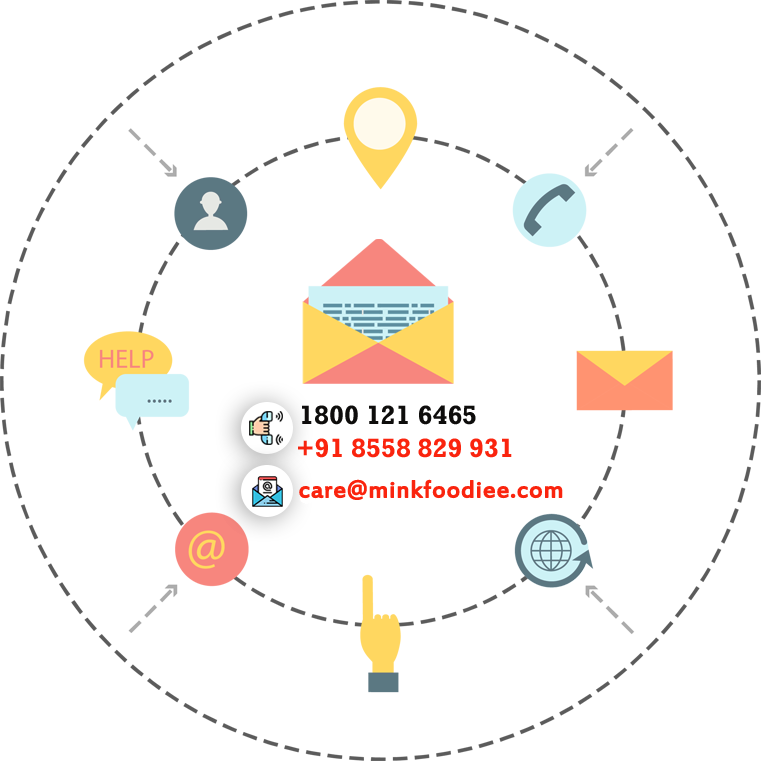 Subscribe to Our

Newsletter